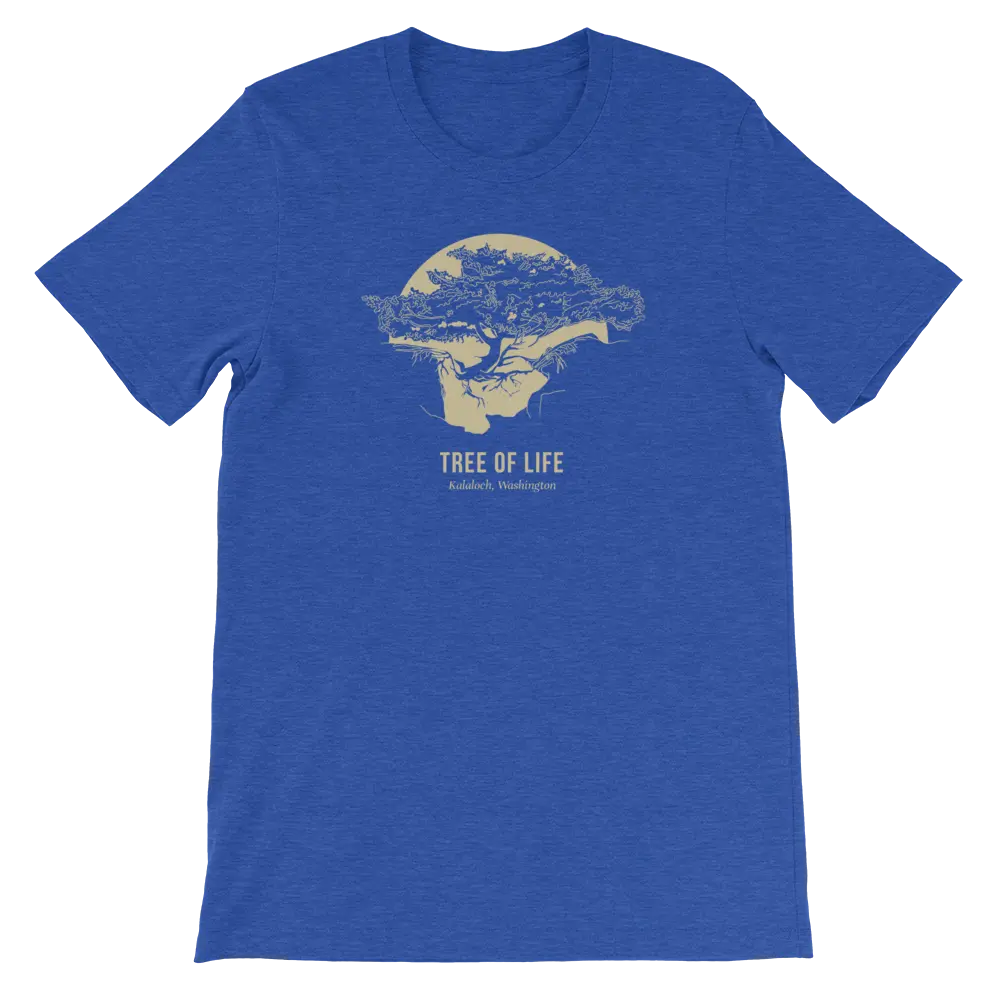 The Tree of Life is found on Kalaloch Beach in Olympic National Park on Washington's Olympic Peninsula. Kalaloch is on the westernmost edge of Washington on Highway 101 heading towards Oregon. When visiting the area, make sure to visit Ruby Beach as well!
To find the Tree of Life, walk from the amphitheater area in the Kalaloch campground and head down to the beach. Head west from there about 300 yards and you'll find it tucked into the cliff.
This design was taken from a photo taken by our designers and converted into a line art vector file by hand.
Pick from a variety of shirt colors to fit your mood (it's essentially a mood shirt) and match your shoes.
Now get out there and enjoy Ruby Beach and Kalaloch and see the famous Tree of Life! Don't forget to visit Forks, WA on your way too! Watch out for vampires.
To find out more info about the tree, Kalaloch, or the surrounding area, visit this site.
To buy the shirt, go here